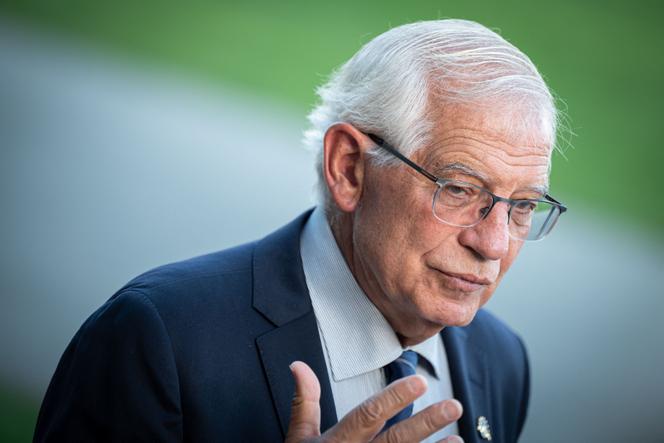 After the Western debacle in Afghanistan, the High Representative of the Union for Foreign and Security Policy, Josep Borrell, supports the idea of ​​European strategic autonomy, in addition to NATO.
What lessons do you draw today from recent events in Kabul?
It undeniably sounded like a rude awakening, once again showing our vulnerability. In any case, we need an assessment report on the role of the European Union (EU) in Afghanistan and the dysfunctions that may have occurred over the past twenty years. I proposed it to my colleagues in the Council, in particular to determine the reasons for the collapse of the Afghan army, which failed to defend its country against the Taliban.
Article reserved for our subscribers

Read also
After the debacle in Afghanistan, NATO at a time of doubts
Beyond the idea of ​​creating a rapid reaction force, mentioned long before the fall of Kabul but on which some people focus, this episode forces us to engage in a deep reflection, of a political, strategic, almost cultural dimension. Europeans need to be aware of the world in which they live. We favored the idea of ​​a world calmed by trade and economic integration, under the American umbrella, but new threats emerged, especially after September 11, 2001. And old empires were reborn, in China, in Russia, Turkey, based on historical realities, sometimes even reinvented.
How do you see the relationship with the Afghan government?
During our meeting with the foreign ministers, we defined five criteria to frame this relationship. For example, respect for fundamental rights for the whole of Afghan society, including women, or the possibility of carrying out evacuations, etc. Obviously, our criteria are not retained and we must draw the consequences. We are trying to increase cooperation with the countries of the region, we hope to set up a branch of my services in Kabul and I am, moreover, responsible for coordinating the actions of the EU in order to put under our protection the Afghans who have collaborated with us. The task is not simple: by communicating the lists of those whom we want to welcome, do we not designate them to be vindictive? However, our moral duty is enormous, also towards these women judges whom we have trained and supported and who have sometimes sent the Taliban to prison.
Article reserved for our subscribers

Read also
The geopolitical shockwave of the Afghanistan debacle
Presented as the tangible result of a recent meeting of defense ministers, the Rapid Reaction Force you refer to has, however, drawn cautious criticism from Germany and opposition from Sweden. Will this force really see the light of day?
You have 66.72% of this article to read. The rest is for subscribers only.